Oklahoma Real Estate Specialists
Oklahoma Real Estate Specialists are Here to Help YOU
We know the keys to a smooth and successful home purchase. With our experience on your side, you will save valuable time, money, and stress.  
 The Oklahoma real estate specialists at Romriell Investments will help you make the best decisions possible. It all begins with a brief phone conversation.
When you are looking to buy, sell or rent Romriell Investment is your source, contact us.
---
Recent Blog Posts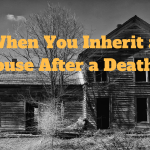 When you inherit a house you may find yourself a bit overwhelmed and unsure about what to do next. After all, houses come with expenses, maintenance or repairs, and paperwork. These will require your time, money, and attention. If you have also lost a loved one, you may also be grieving. In the midst of all […]
more >>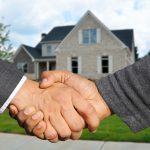 Sell Your House Hassle-free
more >>
Landlords and tenants are reacting fiercely to the CDC eviction moratorium. Suddenly it seems like the country has broken out into insanity. Well, maybe not so suddenly. Nevertheless, this moratorium appears to have spun the insanity wheel off its axis. Bizarre behavior has gone to new heights. The news looks bleak and people seem […]
more >>
Testimonials
"We have worked with Daniel for 10+ years. He is very reliable and trustworthy and we do refer him often."

- Kathy and Steve G. 
Find Us On Facebook