Oklahoma Real Estate Specialists
Oklahoma Real Estate Specialists are Here to Help YOU
We know the keys to a smooth and successful home purchase. With our experience on your side, you will save valuable time, money, and stress.  
 The Oklahoma real estate specialists at Romriell Investments will help you make the best decisions possible. It all begins with a brief phone conversation.
When you are looking to buy, sell or rent Romriell Investment is your source, contact us.
---
Recent Blog Posts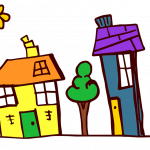 Are you a homeowner wondering if there are any good reasons you should sell your house now?  You probably have a few reasons of your own or you would not be reading this. The real question is whether or not this is the best time. Is it safe in this uncertain economy? First, let me […]
more >>
Some of the best inspirational books for tough times are popular classics. You probably have one or more sitting on your shelves or buried under some dust. Maybe you have never heard any of them before. Either way, you would be wise to discover them today. These books will help you get through the dark […]
more >>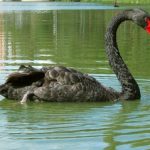 Some people have named the Black Swan of 2020, Covid19. However, if we closely consider what a black swan is, it is clear that this outbreak cannot be given this label. This is No Fairy Tale Once upon a time, no one expected to discover that black swans existed. Sometime later, after they were […]
more >>
Testimonials
"We have worked with Daniel for 10+ years. He is very reliable and trustworthy and we do refer him often."

- Kathy and Steve G. 
Find Us On Facebook